How to Take an Internship in a Major City as a Broke College Student
College can be some of the best years of your life,
but also some of the worst financially.
I have experienced this financial struggle first hand--as I am sure most of you have. It can be really, really hard to pay for school--and still say "Yes!" to all of the opportunities that come your way.
I am here to tell you that it IS possible to take an internship in a major city before graduation--even with thousands of dollars in student loans weighing upon your shoulders.
I am here to tell you that it is 100% WORTH IT to take an internship in a major city before graduation.
So much so...I did it twice.
That's right folks. I left my hometown of Marblehead, Massachusetts--to pack my bags and move to New York, NY and Los Angeles, CA during the summer months. At the age of 21, I have lived in two major cities. That is something not many adults can say they have done.
I have been lucky enough to have lived in two major cities while experiencing two incredible internships throughout my undergraduate career.
The past two summers have been incredible. In the summer of 2016, I moved to New York City to work as a Production and Development intern for Apostle Inc., a small production company in Manhattan.
In the summer of 2017, I moved to southern California to work as a Production Assistant for Immortal Cinema International Inc., a small production company in downtown Los Angeles.
How did I do this??
Through a TON of planning and applying.
And you can too!
Here is how.
How to Take an Internship in a Major City as a Broke College Student:
1. Choose the Summer
I highly recommend taking an internship during the summertime. The summer gives you plenty of time to seize an internship opportunity and experience all that a new city has to offer.
I have found that exploring a new city feels like studying abroad. Every city has its own unique culture. One needs time to truly embrace this culture. I recommend at least three months. The summer will give you beautiful weather and the freedom to do so.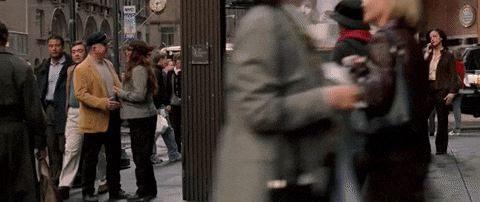 2. Plan Like You've Never Planned Before Rome wasn't built in day---and neither is the best internship experience. My second piece of advice is to allow yourself plenty of time to plan. Ask yourself these questions.
What type of internship do I want?

Can I afford an unpaid internship?

How can I save up/afford an internship?

Where do I want to live?

How much can I afford in rent per month?

How much will I need in spending money?

How will I travel around? Car? Subway?

When can I start my internship?

When will I end my internship?
These are questions that will most likely lead you to further questions. Give yourself plenty of time to figure out a plan. How much money will you need? How much do you have saved that you could put towards this experience? The more prepared and knowledgeable you are, the better your internship experience will be.
Research can also be fun. You are planning out an internship that will change your life. Make it exciting!
3. Seek Help
The application process to obtain an internship can be exhausting. Applying to internships is a job within itself. If you combine that job with a full course load, homework, extracurriculars and a social life----it can be overwhelming. My third piece of advice is to seek help from mentors, professors, peers and resources on campus.
You pay a lot of money for the services and support your college or university provides.
Don't be afraid to take advantage of those resources and ask for help throughout the process. I applied to over fifty+ internships every year and found my professors to be most helpful in the application process.
The internship application process is competitive. Ask someone to look over your cover letter and resume to make sure it is the best it can be!
4. Don't Be Afraid to Take an Un-Paid Internship
Un-paid internships are just as beneficial and hands-on as paid internships. Additionally, unpaid internships are often more available. The only thing they don't provide is $$$$...obviously. Unpaid internships can be really difficult to accept because they don't provide any financial assistance, especially if you would like to take an internship in a major city.
I recommend taking an unpaid internship if there are no paid internship offers coming your way. To make ends meet, I highly recommend applying to scholarships and finding a part-time job.
Additionally, some unpaid internships offer transportation stipends or provide meals for their interns. Make sure to ask if your unpaid internship offers a different form of compensation. My internship in New York City paid for my lunch twice a week and a metro card.
For me, both of my internships in LA and NYC were unpaid. So how did I manage to afford these incredibly expensive cities?
I got a second job! That's right folks, I worked my butt off as a waitress and personal assistant. I arrived in both cities with an unpaid internship but managed to find a part time job once I arrived. I printed out over twenty resumes and wandered the streets of NYC and LA. Both times, I was hired on the spot!
Major cities are constantly bustling with people who are coming and going.
There are always paid part-time positions available--you just have to go out and look.
I highly recommend gaining experience in the food industry--whether that is cooking, dishwashing, hosting, waitressing or bartending. The restaurant business is always looking to hire!
5. Apply to Scholarships
In order to afford internship opportunities, I have always applied to numerous scholarships. Throughout my undergraduate career, I applied to over 100+ scholarships.
During my sophomore and junior year, I was awarded $12,000 to put towards my internship experiences. It felt like I was winning the lottery!
There are SO many scholarships out there. There are people eager to give away money to deserving students. You just need to know where to look.
I specifically focused on obtaining scholarships offered at my university, UMass Amherst. There is a smaller pool of candidates if you apply through your school versus applying on a national level. I would encourage you to apply to scholarships on a local and state level. I am convinced not enough people apply to scholarships.
I think most of us psych ourselves out. We convince ourselves we aren't smart enough, not involved enough or just won't win. I encourage you to think positively and go for it!
Set a goal for yourself.
I recommend applying to at least forty scholarships.
Most universities and colleges have an alumni scholarship page where alumni offer scholarships of all different kinds. Many of the scholarships offered are for internship opportunities or research grants.
One of my professors once told me to market myself within my scholarship applications. Write applications that reach out to scholarship committees--applications that describe who you are, what you love to do and why you are the best fit to receive the scholarship. Think if you were on the scholarship committee, what would you want to know about a candidate? What would your ideal scholarship candidate look like?
Research the scholarship as much as possible. Who is the scholarship provided by? Is the scholarship a memorial scholarship? If so, who was the person the scholarship is dedicated to? Who are the previous winners of the scholarship? A simple google search will point you in the right direction to prepare your application.
Apply to as many scholarships as you can, you've got this!
6. Recruit Your Friends!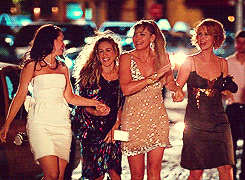 Throughout both of my internship experiences I managed to convince my best friends, Kirstin and Sophia to join me. Having a friend throughout this experience makes it 100 times better. I highly encourage you to recruit a friend to join you so you can lean on one another for support. Moving to another city is so much more fun if you have your best friend beside you!
Sometimes your internship may even offer opportunities for your friends! During my internship in Los Angeles, I was asked to help out on the set of Edit Fest, a festival for American Cinema Editors that starts a conversation among editors and post-production professionals. My boss, Noah Berlow asked if I knew any other interns that would be interested in helping out. I recommended Sophia for the job. Sophia and I spent the day on the Walt Disney Lot as production assistants for Edit Fest. It was an incredible experience made even better with my best friend by my side.
7. Sublet or Live in A Dorm
Not many students know about internship housing offered by a majority of Universities and Colleges. To find affordable housing, I encourage you to research local Universities or Colleges that offer discounted housing to students taking internships in major cities.
My sophomore year I lived in New York University's Rubin Hall for about $360/week. I was given a meal plan (even though the food was subpar) and lived right on 35 Fifth Avenue. The location could not be beat!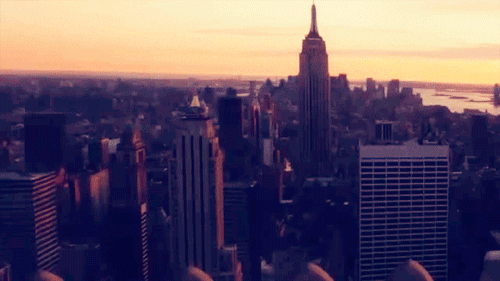 Subletting is also common for students taking internships. Subletting allows students to live in dorms or apartments of other students who go home for the summer. You typically do not have to sign a lease and are staying in another person's apartment or private room. Craigslist and google searches will help you find available sublets that are perfect and affordable!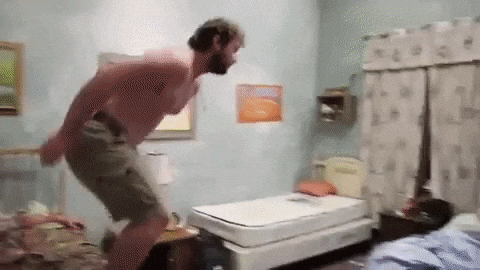 7. Create a Bucket List
During both of my internships, I created a bucket list of all of the things I wanted to accomplish within three months. These can be goals within your internship or even fun things to do around the city.
My bucket list of 25+ activities--such as visiting the Statue of Liberty or walking through Times Square. Write a list of all of the fun things you'd like to do during your internship. This will give you a set list of things to look forward to. All of the applying and planning will pay off.
And finally,
You need to ask yourself.
How much do I want this internship?
How much do I want to experience a new city?
It depends on how badly you want an opportunity. For me, I wanted to live in NYC and LA so badly that I would do anything to get myself there. It takes a lot of hard work to plan!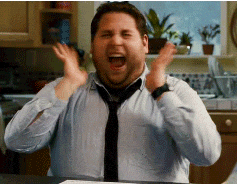 You have to be willing to put yourself out there. You may be afraid to do so and that is okay. I was too!
But once you take the necessary steps to live in a different place and experience a great internship opportunity--it is sooo worth it.